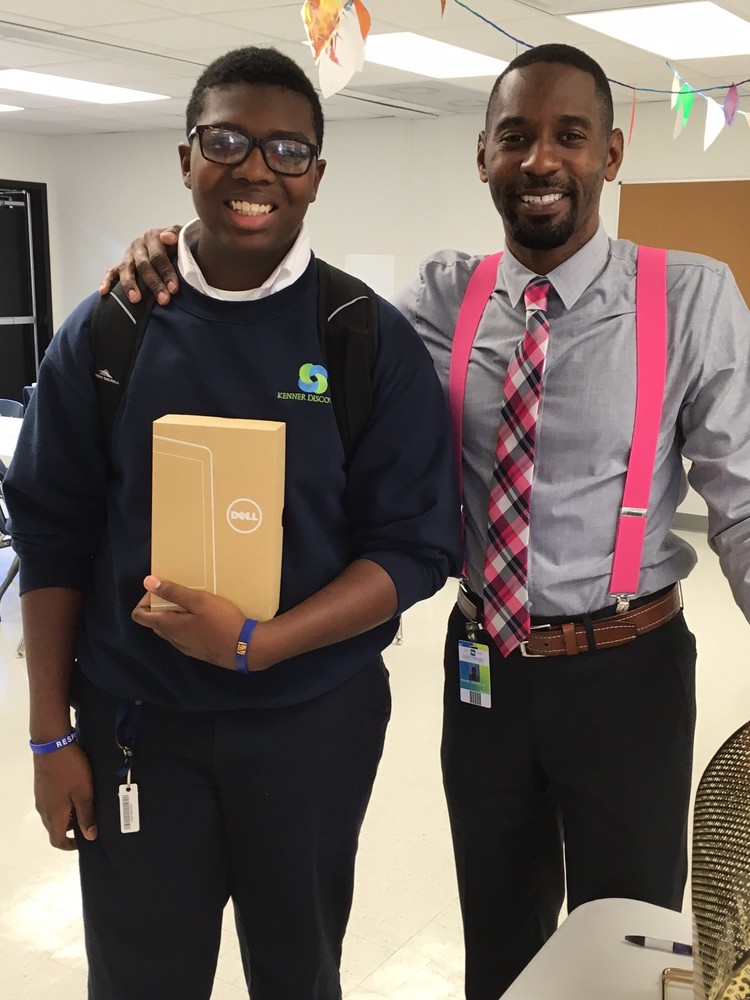 KDHSA PBIS Rewards Students
Candice Schott
Tuesday, October 31, 2017
Congratulations to Freshman Juvernia Smith!! Juvernia was the winner of our first PBIS giveaway, a Dell Tablet!
Eligible students had zero infractions for the month of October, and submitted Owl Bucks with their name on them to be pulled for the raffle. 244 tickets were submitted for our drawing, and 25 prizes were distributed. Prizes such as snacks and blue-tooth speakers were given away, leading up to the grand prize of a Dell Tablet. We congratulate all of our eligible Swamp Owls for showing HEART every day.
The next drawing will be for November. Save those Owl Bucks, show HEART, and be ready for our next PBIS Raffle!!