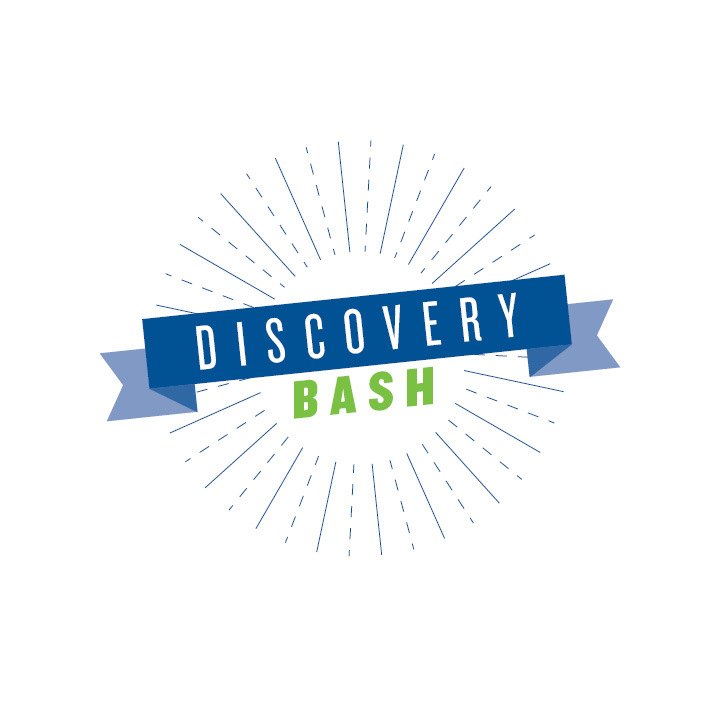 Discovery Bash Tickets On Sale Now
Faith Broussard
Wednesday, March 28, 2018
Discovery Bash 2018 Tickets - On Sale Now!

About Discovery Bash
The funds raised at Discovery Bash supports the exceptional academic programs at Kenner Discovery Health Sciences Academy (Discovery). Generous support from individuals like you helps Discovery thrive. Originally, an idea held by a small group of Jefferson Parish residents to reform public education has since grown into a successful and high demand charter school serving 1,215 students – tuition free – from Jefferson Parish. For three years in a row, Discovery has achieved an A rating from the Louisiana Department of Education ranking Discovery one of the top schools in Jefferson Parish.
Discovery has BIG plans for the future as we begin the construction of a Pre-K-12th grade campus slated to open in the fall of 2019. Over the course of 5 years, we have occupied four different facilities to accommodate our growing school. Once construction is complete, we will finally have a permanent home for our students to learn and grow.
This signature event attracts community leaders, corporations, professionals in the medical community, Discovery teachers and parents. Together, they have helped raise nearly a quarter million dollars since the inaugural event in 2015. Last year alone, more than $85,000 was raised through the generosity of event attendees.
Sponsorship Opportunities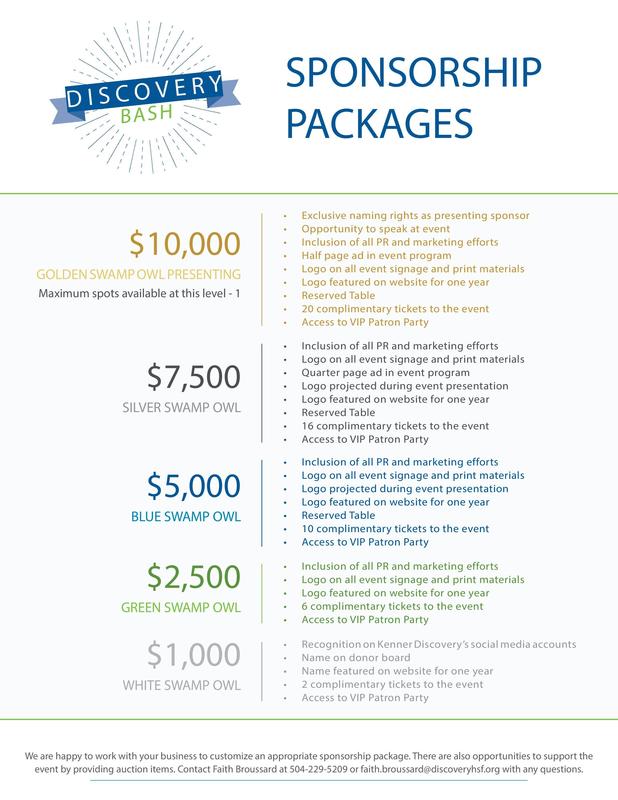 Email faith.broussard@discoveryhsf.org if interested in sponsoring the 2018 Discovery Bash. The deadline to reserve a sponsorship is April 6, 2018.
Silent Auction
We'd love to promote your business in our silent auction! If interested in donating an item to our auction, email michelle.snow@discoveryhsf.org
https://501auctions.com/discov...