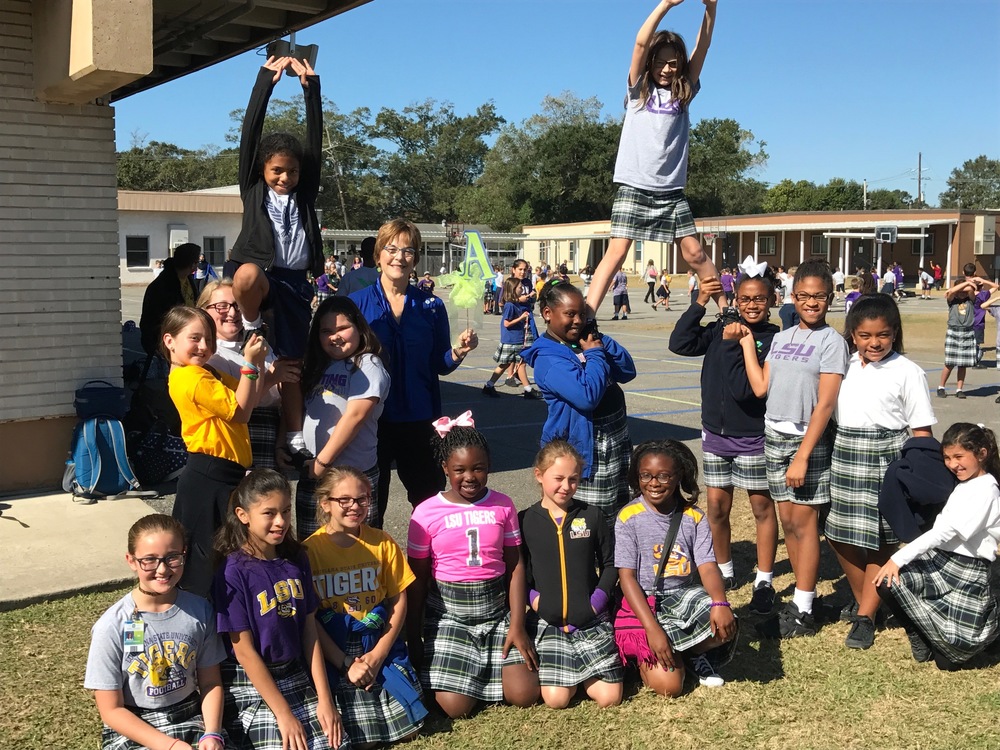 Kenner Discovery Earns Academic "A" Rating for Second Consecutive Year!
Faith Broussard
Monday, November 21, 2016
Kenner Discovery Health Sciences Academy (Discovery) announced today the school earned an academic "A" rating for the 2015-2016 school year from the Louisiana Department of Education. This is the second consecutive year the school earned the high academic rating. Discovery is a Type 1 public charter school in Jefferson Parish, which does not require testing for admission.
This academic accomplishment is remarkable since Discovery has had an at-risk preference for admissions for 2 consecutive years. A student is considered at-risk if they are eligible for free and reduced lunch, identified as special education, or reads 2 grades below grade level. Discovery has made great progress over the last 2 years to reach at-risk enrollment goals. Discovery currently has a student body comprised of 74% at-risk students.
Head of School, Dr. Patty Glaser said, "Being able to achieve an "A" rating 2 years in a row while increasing the school's at-risk population is very rewarding. Our new students are buying into our school's positive culture and embracing the rigorous and innovative curriculum. The expertise and teamwork among our faculty is extraordinary. Our number one goal is student success. Having it come to fruition is the ultimate reward for educators."
Discovery has been educating students since 2013. The school earned a high "B" in its first year and an "A" the second and third years. Presently in its fourth year of educating students in grades Pre-K through 9th grade, Discovery looks forward to more successes. The school will continue to add a grade level each year until reaching its full realization as a Pre-K through 12th school with its first graduating class in 2020.