The Baton Rouge Ochsner Discovery application period for the 2023-24 school year will open on October 3, 2022, and close on December 13, 2022, at Noon. All Louisiana residents are eligible to apply.
Baton Rouge Ochsner Discovery will accept applications for students entering grades Kindergarten through 4th. Baton Rouge Ochsner Discovery is an open enrollment school and does not test students to gain admission.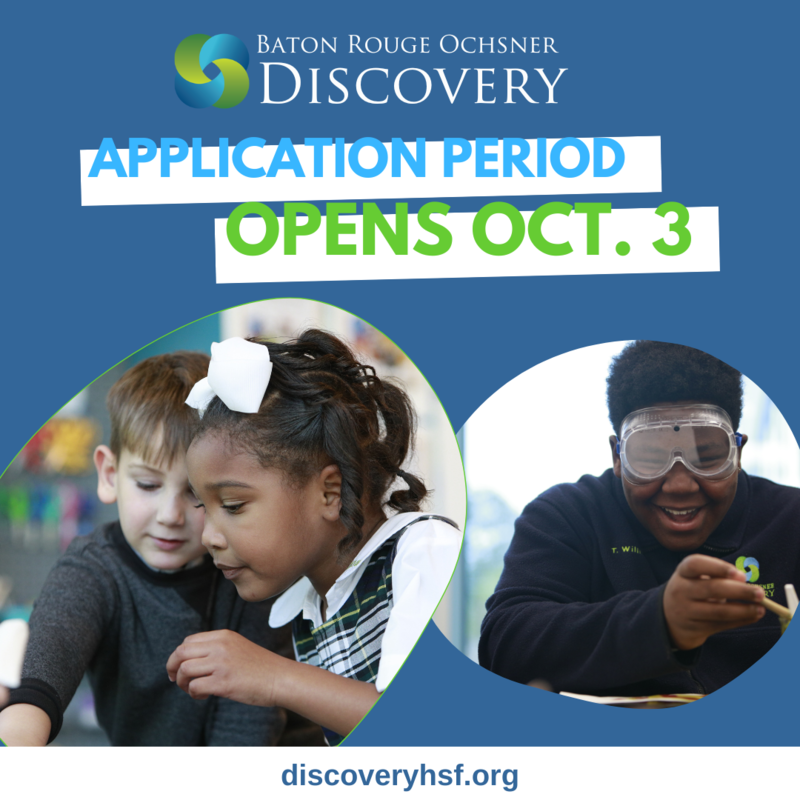 Why Discovery?
Discovery Schools is growing and expanding to Baton Rouge! At full scale, we will serve students in grades Pre-K-8 with the ability to expand to high school based on community needs. We are looking forward to serving the Baton Rouge community with HEART: Honor, Endurance, Academic Achievement, Responsibility, and Tolerance.
More About Us
Type 2 public charter school

Formal partnership with Ochsner Health

Health sciences integrated curriculum

Strong school culture

1:1 technology

Fully expands to Pre-K-8 by 2027-28

Co-ed
How To Apply
The online application will go live on October 3rd. More information about our admissions process can be found on the admissions page on our website. Link to Online Application