Prospective parents are invited to join us at any of our information sessions to learn more about our programming, ask questions, and meet the principal and other members of our team!
All of the sessions will be held at the BROD campus located at, 17255 S Harrells Ferry Road, Baton Rouge.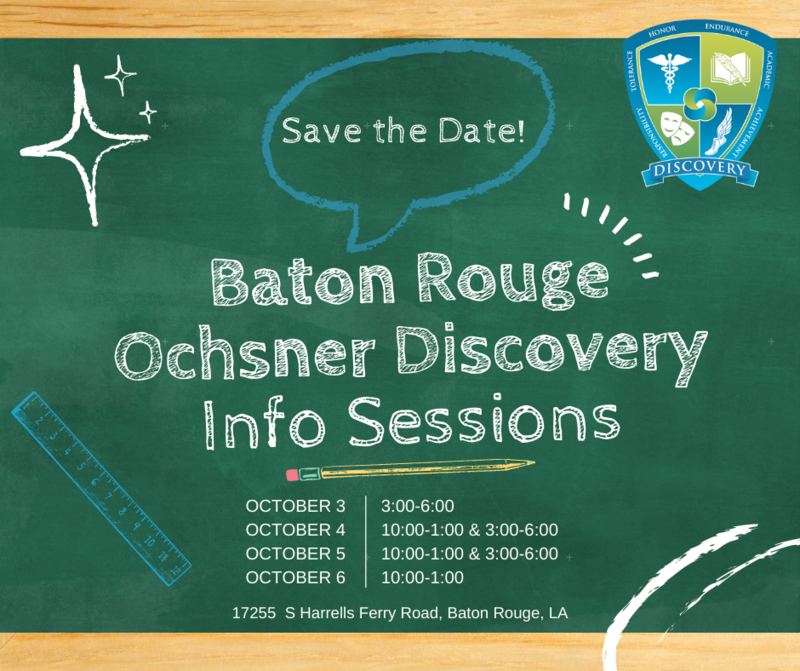 Baton Rouge Ochsner Discovery will open in August 2023 and serve grades K-4. The school will add a grade level each year until it reaches K-8.