EDIT MAIN
Parent Involvement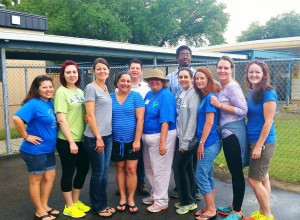 The founding board and Head of School consider parent involvement a critical component to their child's education and ultimate achievement in school and life skills. Parental involvement creates a community working toward common goals. Research clearly demonstrates that increased parental involvement in a child's education directly impacts student achievement rates. Student achievement will be attainable and sustainable if as a collective community, we have a cooperative spirit, common goals, rituals and traditions where we celebrate our community of learners.
At Kenner Discovery we are interested in increasing opportunities for families by empowering parents with confidence and trust in the educational setting. Therefore, school leaders, teachers and board members personally invite and encourage parent participation in all facets of the school's operation. We work with parents to create opportunities for parents to be involved with the school whether sharing their expertise, learning from community experts, attending classroom exhibits, coordinating school events, and/or volunteering time. We want your presence to be visible, viable, and valuable!
HEART 2 HEART
Our HEART 2 HEART series marks the beginning of our Family Center. The talks are led by our school counselor, Michelle McCrary, and will assist parents through the maze of child rearing, child development, milestones, academic and behavioral challenges, kindness and tolerance, and topics as difficult as online access and social networking. The series is designed to be an exchange of ideas between the school, community experts, and parents. Parents will help guide us toward future topics.