The Discovery Health Sciences Foundation will hold a Regular Board meeting on Monday, August 15, 2022, at 4:15 PM. in the Board Room of Kenner Discovery Health Sciences Academy, at 3837 Loyola Drive, Kenner, LA 70065. We request all Board members to attend in person. View Meeting Agenda:
https://5il.co/1g0il
Public comment(s) can be e-mailed to
public.comment@discoveryhsf.org
. Please include your contact name and phone number as well as the agenda item number, if applicable, in your e-mail.

EnrollBR welcomes everyone to the first School & Community Expo at Southern University and A&M College on Saturday, June 11th. We are excited to partner with the Urban League of Louisiana and Southern University Ag Center to bring this event to life. These sessions include the best "Know Before They Go" tips for parents with students transitioning throughout the K-12 space, for college prep, and for choosing great school options for students in Baton Rouge. Visit EnrollBR.com/expo to register today!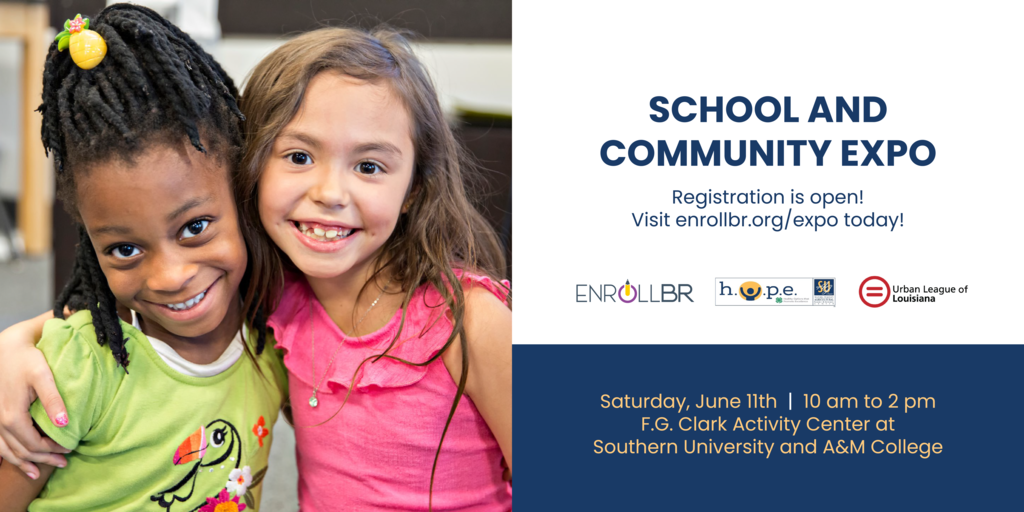 Want to learn more about our Baton Rouge school? We will be attending the EnrollBR School and Community Resource Expo on June 11, 2022 from 10-2 pm at the F.G. Clark Activity Center at Southern University. Stop by our table to meet our staff and learn more about Baton Rouge Ochsner Discovery!


Welcome to Baton Rouge Ochsner Discovery! Please check back for more updates.