On behalf of the administration and coaches, thank you for participating in the 2nd Annual Raffle. The Athletic Program at Discovery is growing by leaps and bounds! This year alone, we made school history as our first-ever high school football team took to the field. Week after week, our fans packed the stands with excitement and enthusiasm at Muss Bertolino. Our first varsity volleyball team made the playoffs. The cross country team and swim team continues to produce great results in tournaments. Our middle school teams paved the way for athletic success by continuously playing and winning in championship games.
Whether you bought or sold 1 ticket or 10 tickets, you made a difference for our school community. All proceeds go directly to the Athletics Program including Physical Education and ultimately our students. The raffle was able to raise over $30,000 for athletics, and PE equipment. Your participation will assist in continuing to make this fundraiser a huge success and will allow great opportunities for our Athletic Program.
We'd like to give a BIG shout out to our families who went above and beyond the 10 ticket per family goal.
Hooray for our Top 10 Sellers!

And The Winners Are...
The winners of the raffle were announced live at the Discovery high school football game on Friday, November 2, 2018. Congratulations to all our winners, but the real winners are the students of Discovery!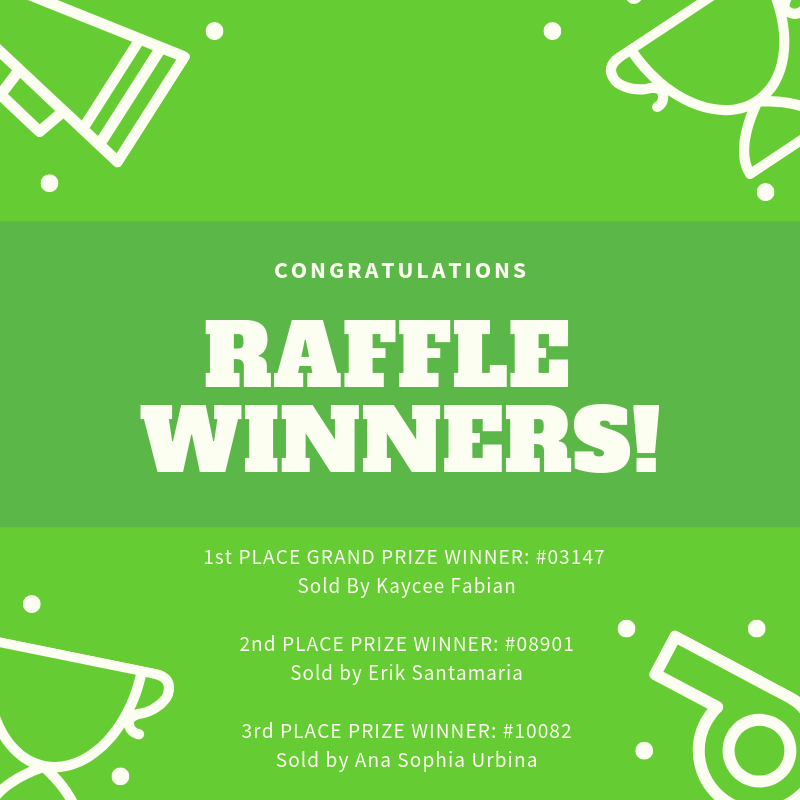 Thanks again to all who participated and supporting our fast growing Athletics Program!