After being delayed for more than a year due to the COVID-19 pandemic, Discovery Schools officials held a ribbon-cutting ceremony Thursday, November 4, 2021, for their new high school campus in Kenner.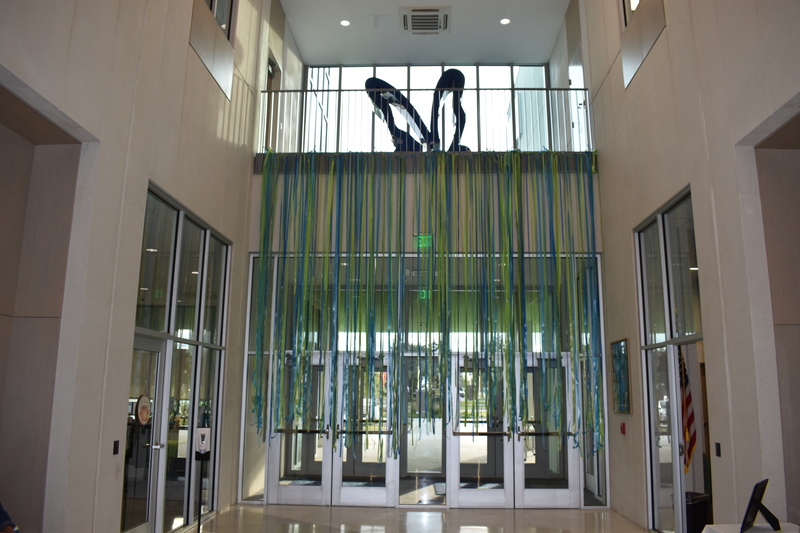 Kenner Discovery Health Sciences Academy opened in 2013, and the new campus opened in March of 2020. The school is located on the corner of Vintage and Loyola Drive in Kenner. The school envisioned having their first senior class use the building for their final quarter of high school before the pandemic closed schools.
The 120,000 square foot high school building cost $31 million to build and was financed through Municipal Bonds issued by JEDCO and approved by the Louisiana State Bond Commission. The high school features a three-story academic wing with 53 classrooms, administrative facilities, a library, a cafeteria, a teaching kitchen, and an outdoor plaza. Because Kenner Discovery specializes in health sciences, the building includes nine science labs, including the Ochsner Simulation Lab with three hospital beds for hands-on learning.
Kenner Discovery serves a total of 2,783 students in Pre-K through twelfth grade. The new high school campus houses 748 high school students in grades ninth through twelfth in addition to accommodating 621 middle school students in grades fifth through eighth for their elective courses, library, and cafeteria. The middle school classrooms are located in modular buildings on the same 20-acre lot.
The long-term plan is to add a middle school wing in about four years and a lower-school wing in about seven years. Those wings will each cost about $10 million to $12 million. Plans also include building a separate, $6-million athletic performance center in the next year.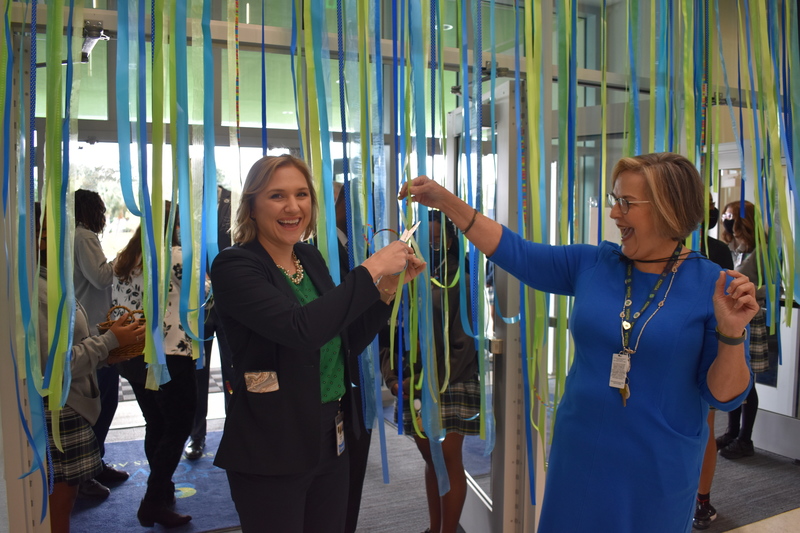 Since the official ribbon cutting was postponed due to the pandemic, the school reimagined the event to be more unique and appropriate for a building that has been in use for over a year. Instead of cutting the traditional single large ribbon, the school hung a curtain of ribbons in school colors of blue and green for guests to cut as they entered the building.
Head of School Dr. Patty Glaser, Louisiana State Superintendent Dr. Cade Brumley, Mayor of Kenner Ben Zahn, Discovery Health Sciences Foundation Board of Directors, dozens of elected officials, several teachers, and students participated in cutting of the ribbons.