\r\n
Click link above to purchase!
\r\n
We are excited to announce the 7th Annual Discovery Bash is scheduled for March 31, 2023, at Chateau Country Club! The Discovery Bash Gala is our largest fundraiser where we have the chance to raise a significant amount of money for Discovery Schools. The Discovery Bash is always well-attended by community members, elected officials, Discovery parents, and teachers.
\r\n
Tickets are $100 per person for general admission from 7-10 PM. The VIP Patron Party starts at 6 pm and is $150 per person. Ticket prices will increase after March 15th, so remember to purchase early! Each ticket includes an open premium bar, dinner, entertainment, and a silent auction featuring priceless works of art by our very own KDHSA & DJOD students. Tickets are on sale now and can be purchased online. Every ticket purchased will directly benefit the students at Discovery Schools.
\r\n
Discovery is committed to staying at the cutting edge of education for this community and its citizens. We hope to see you there!
\r\n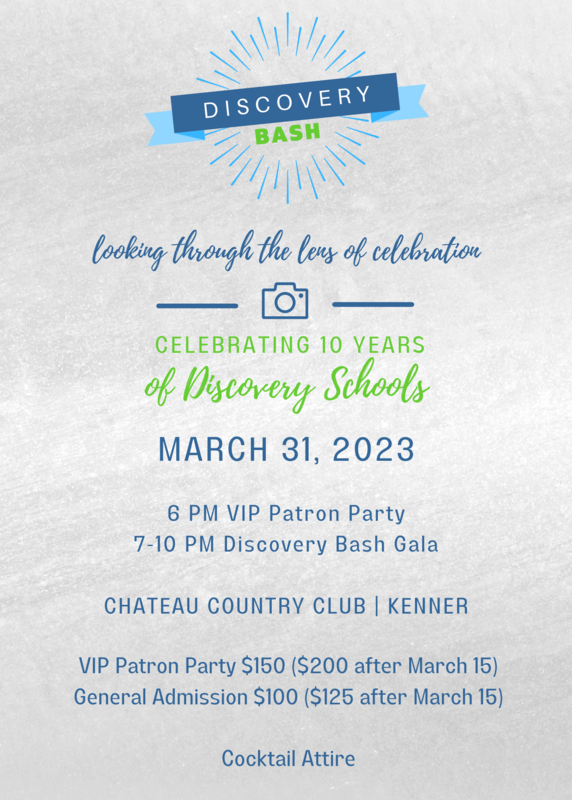 \r\n