Student Pictures: All students will take 2020-2021 individual school pictures this Wednesday, the 12th, and Thursday, the 13th. On-campus learners will take pictures during school hours prior to dismissal. On-line learners will take pictures during the time frame of 1:30 - 3:30 PM. On-line learners will sign up for a time to come onto their grade-level campus on those days to take an individual picture. Instructions and the sign-up sheet will be sent to on-line learners very soon. For additional questions, please contact the Parent Liaison, Mr. Kenneth Lawson, via email at
kenneth.lawson@discoveryhsf.org

Unfortunately Honors buses will not roll today. We are meeting with them this morning to resolve the issues. Buses will run tomorrow for Green Day and going forward. Come by car if possible. Absences will be excused. We apologize for this inconvenience. Dr. Glaser

Bus Parents of KDHSA and DJOD: Mr. Wells of Honors Transportation is working diligently on the bus routes and communication to you. I apologize greatly for the delay. Our assessment days drove our final schedules. He could not start routes until our schedules were finished today. The limited number of students and alternating days present unusual challenges. We just spoke to him, and he is entering the alternating schedules now. Honors will push an email out to all bus families late tonight. The message will likely come 10:30pm or later. He is sending the email to us also. We will post links very early in the morning. Some of you may also receive a text with the route information. Please check your email/texts early tomorrow morning. If you do not receive a message, plan to send your student tomorrow by carpool and Wednesday by bus. If you are unable to send by carpool, tomorrow will be an excused absence. Again, we apologize for this delay. We are facing unprecedented challenges, but our swamp owls loved being with us on Wednesday and Thursday, and we can't wait to have them back. With HEART, Dr. Glaser

The American flag is flying high at Discovery!



Please check your email for an important message from Dr. Glaser.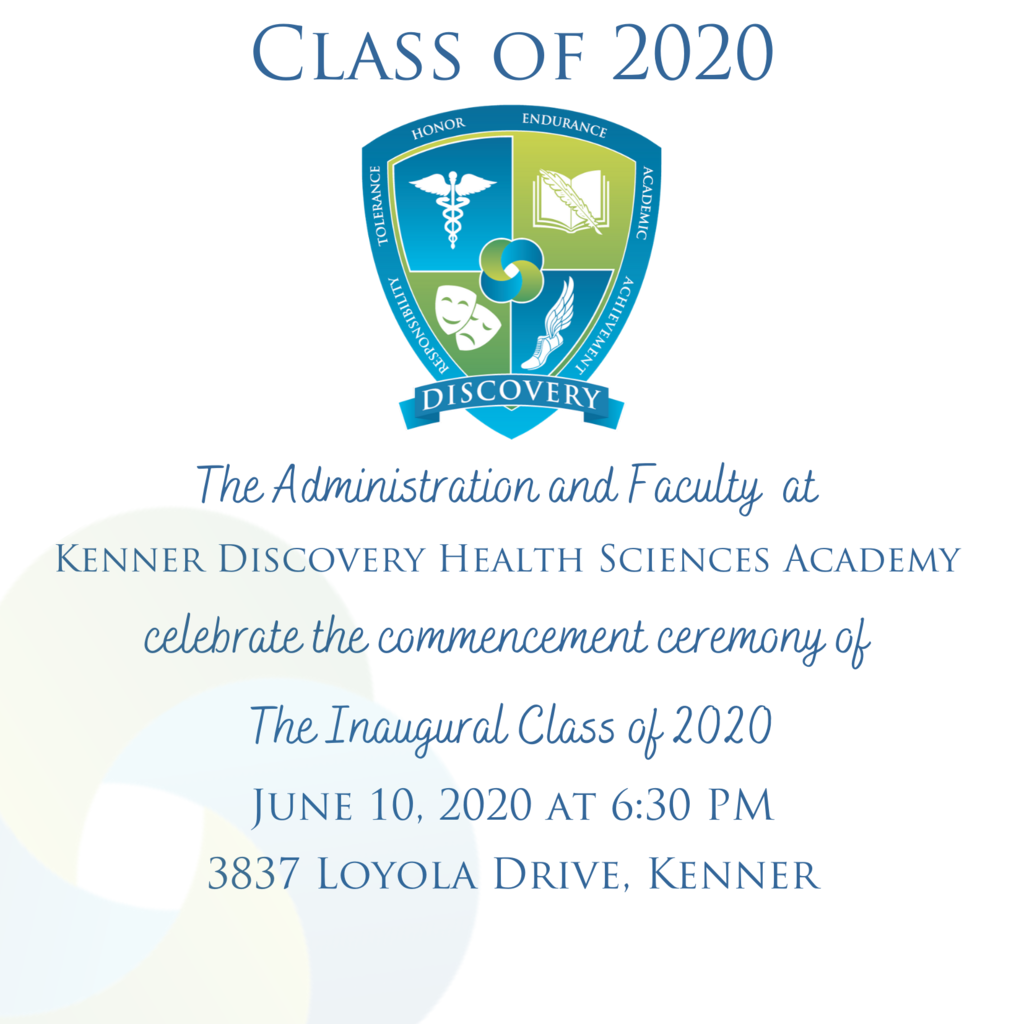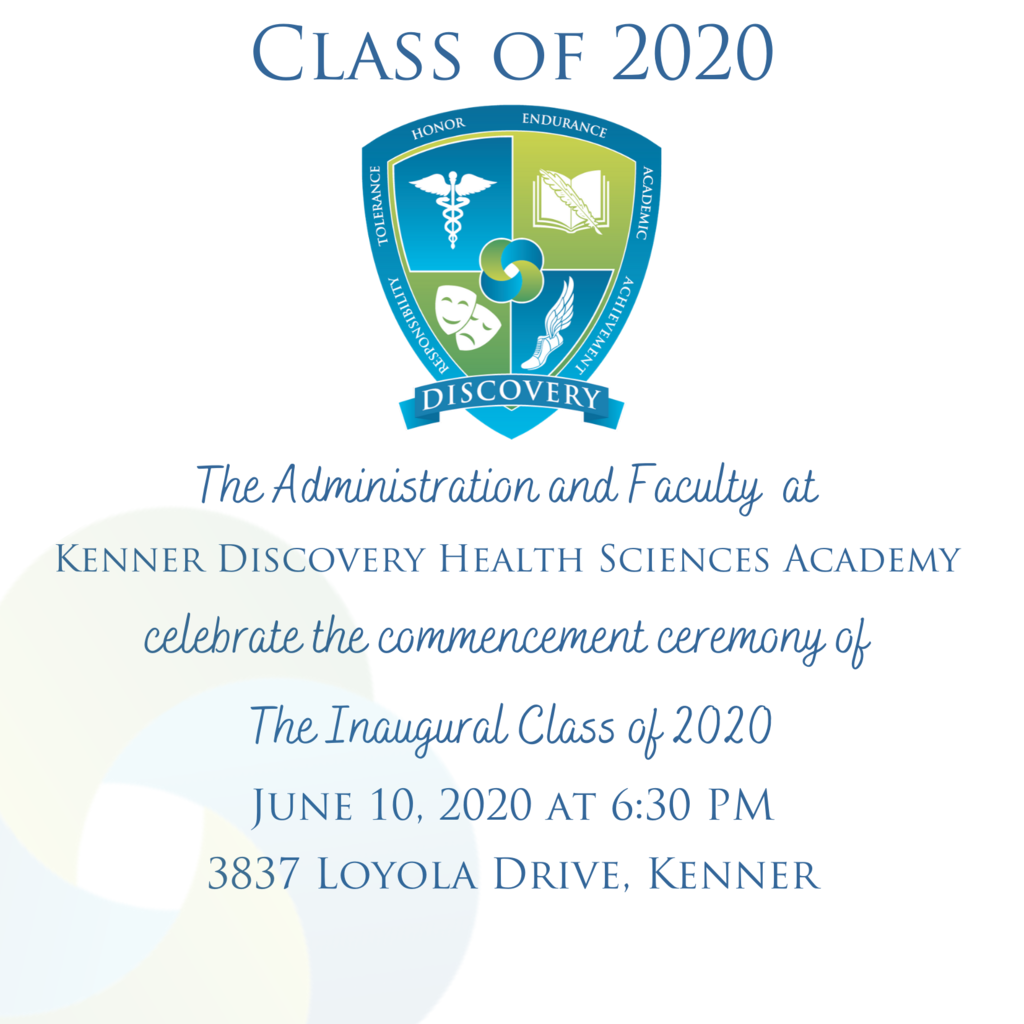 https://www.givenola.org/KDHSA
We are using the funds to help support students in the world of teaching and learning during this pandemic. We will purchase supplies for our counselors to help with socio-emotional adjustment, technology aids such as earbuds and a mouse for computers, and acrylic dividers for our cafeteria. Any level of support is greatly appreciated. With a Grateful HEART, Patty Glaser


Good Evening Discovery School Families: We are deep into planning a very complicated reentry for the 2020-21 school year. We value your input to help us with the planning. This pandemic is stressful for families, and it is unprecendented for schools. There is not one easy, right answer or plan. So far, we have heard from slightly over 600 families. That is 1/4th of our school population for 2020-21. Please complete the survey by Tuesday morning so we can use your information in planning for Fall, 2020.
https://docs.google.com/forms/d/e/1FAIpQLSdsgz281AQPMdJQiVHGyS2LxMghxCHLFU8S6yF-Cu99DYsxsg/viewform
Stay safe and healthy, Dr. Glaser





Medication Update If your child has medication at school, please do the following: Text Nurse Olivia Thornton at 504-330-2390 Provide your child's campus Provide your child's FULL NAME She will respond and coordinate picking up of medications and send further instructions on how these will be distributed. KDHSA Admin

Due to Covid-19, Jefferson Parish Public School System (JPPSS) is advising all Jefferson Parish Public Schools to cancel or postpone any large gathering event until further notice. This advisory impacts our large public lottery scheduled for this afternoon Tuesday, March 10, 2020. The lottery will still be conducted with our lottery team, but will be closed to the public. Due to privacy laws, we are unable to broadcast the lottery on Facebook Live or any other broadcast system. The lottery team is committed to working diligently after the lottery to email all results to parents by this evening. Please know the notification may come late in the evening as we have 1,991 applicants. We look forward to seeing and greeting our large pool of applicants each year and apologize for any inconvenience. Discovery is following the advice from JPPSS and the CDC to keep our community safe. After you receive your placement or wait list status, our Admissions Team will be available to answer any questions during the coming weeks.